The span table below (and on Table 2) have been created in accordance with BS EN 14509.
The vales are based on a 0.5 mm external face, a 2.0 mm purlin thickness, and a maximum
permitted cladding deflection of Span/200 under imposed loads.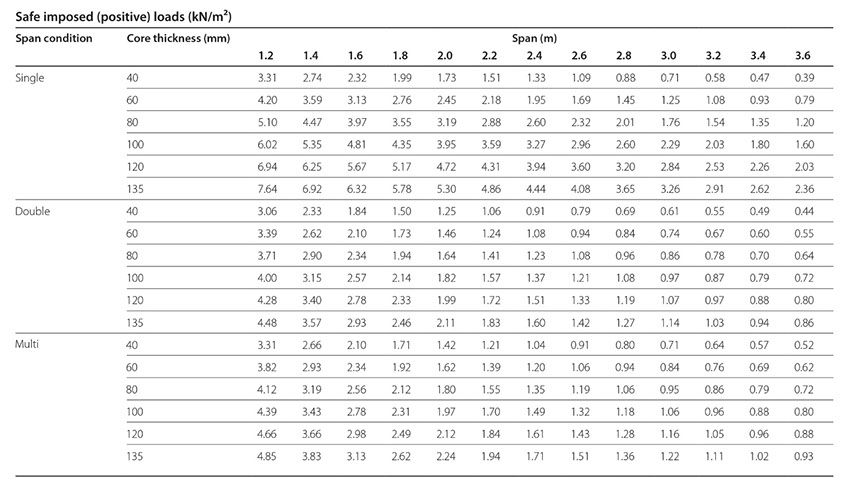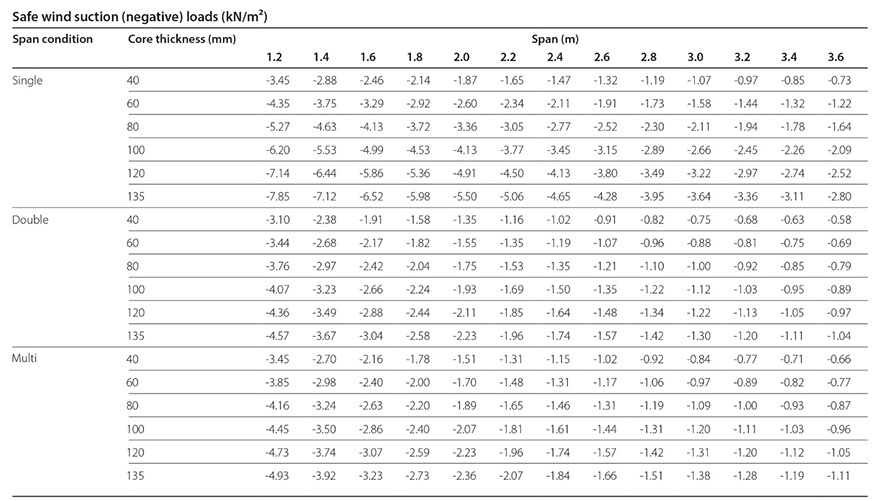 If safe loading shown above is not satisfactory to your requirements, it is possible to adjust performance by using alternative fastner layouts, purlin specifications and/or deflection limits.
For further information, please contact the Technical Department 01244 892199.